What would you do if you found yourself returning from prison, a social outcast in a strange city, with nowhere to lay your head? Could you survive life "on the outside"?
Enter Redemption Housing's Day One Challenge to find out.
What would you do if you found yourself returning from prison, a social outcast in a strange city, with nowhere to lay your head? Could you survive life "on the outside"?
Enter Redemption Housing's Day One Challenge to find out.
The Context
Each year, approximately 25,000 people return to Philadelphia from incarceration, often struggling with the same question: "What now?"
Returning citizens face a lifetime of barriers, but the first few days and weeks are particularly daunting. They are released from prison with questions about where they are going to live, how they might support themselves, and where they might find help.
JUNE 20, 2020 – PHILADELPHIA, PA
9:30AM – 1:30PM (times tentative)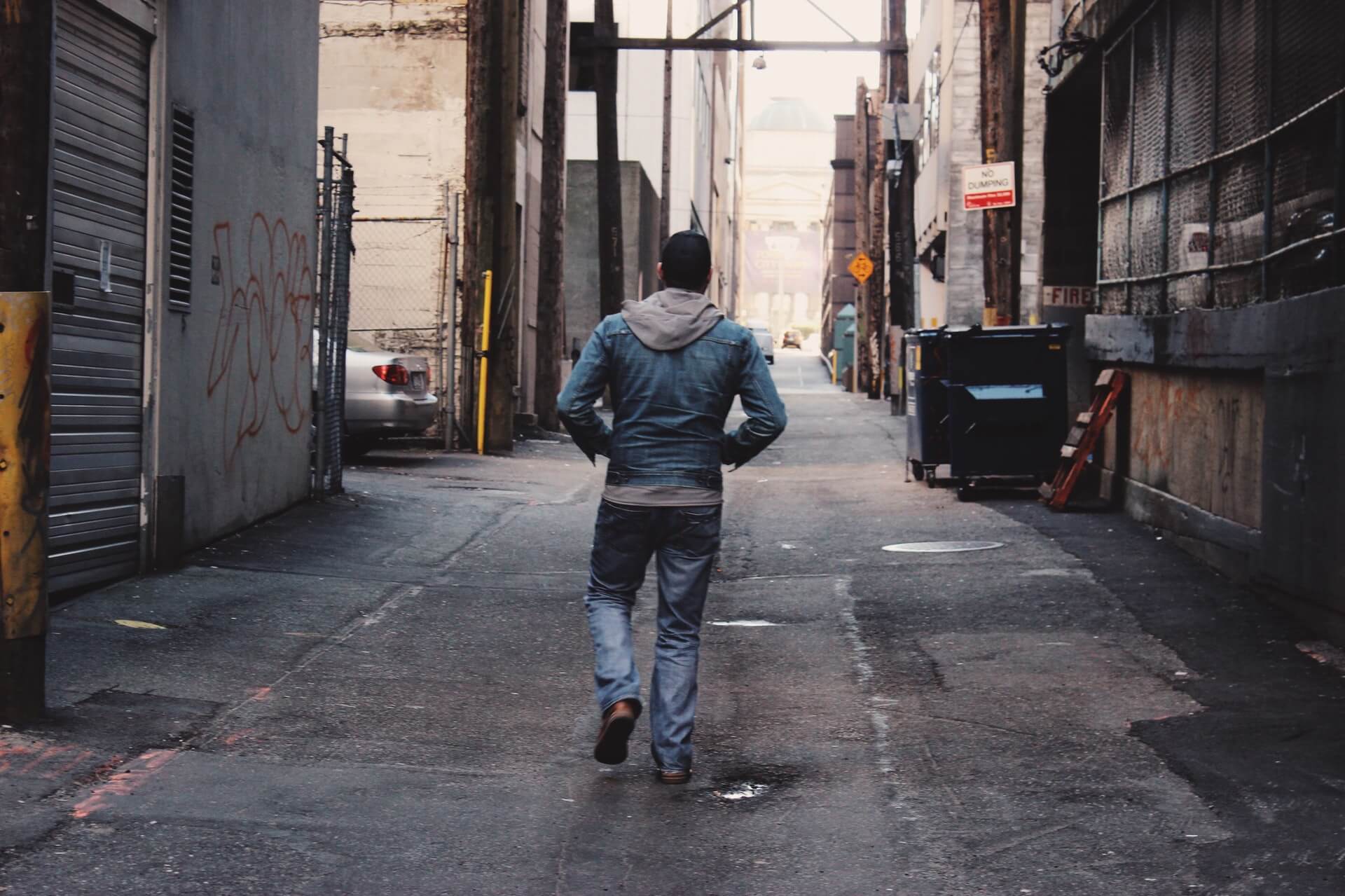 On June 20, 2020, Redemption Housing is partnering with a few fellow members of the Philadelphia Reentry Coalition to host the second-annual Day One Challenge.
This three-hour immersion experience will place you "in the shoes" of Philadelphia's returning citizens. Experience a glimpse of the first days and weeks that follow their release.
To complete the Day One Challenge, you will work with other participants to find employment and educational opportunities, obtain your state IDs, and find a place to sleep until you can "find your footing."
This experience will help you gain a greater understanding of the challenges that await returning citizens, give you a greater appreciation for the variety of supports offered by Philadelphia's nonprofit service providers, and help you to see how Redemption Housing will complement the amazing work that is already being accomplished in your city!
Registration
We ask each participant to pay a $15 registration fee to participate in this event. These funds go directly towards Redemption Housing's programming. You can choose to register as an individual or as part of a team.
Sponsorship
Would you like to sponsor this event? For more information about sponsorship, please refer to this brochure or contact Nick at [email protected] 
WHERE TO MEET
Congrats, you've viewing this page early! The starting location for 2020 is still being finalized, though it will be somewhere close to this in Center City. If you register now, we'll contact you with the final details once they're set.
COULD YOU SURVIVE LIFE "ON THE OUTSIDE?"
The Day One Challenge is unique because it maintains a friendly, educational, and supportive atmosphere. Over the course of three hours, the Challenge creates a community among participants, raises awareness about the critical needs facing Philadelphia's returning citizens, and helps generate funds to keep Redemption Housing moving forward.
Rest Stops
There are 5 planned stops on the event route, and we'll have plenty of water and snacks available to stock up on!
First Aid
There is a CPR/First Aid certified volunteer on hand at all times, as well as a full First Aid kit. If there is a serious emergency, 911 is the first call we make.
Volunteers
Volunteers will be available ensure that participants are safe, hydrated and comfortable. Participants are welcome to leave bags at the gathering location at Tenth Presbyterian Church. There will also be a volunteer "Help Line" in case participants become lost or stuck along the way.
Difficulty and Pace
This is a learning tour, not a race! If you are physically ready for a three-hour walk, you can find a comfortable pace for yourself throughout the Challenge. You will be given clue cards to help you find your way from one stop to the next, so that there is no pressure to maintain a fast pace. Don't worry — there will be a lot of support throughout the trip to make sure that everyone gets in safe and sound at the end of the day.
Post-Event Reflection
We have set aside 30 minutes following the event for group reflection. The reflection time will include informal presentations and group discussions, while you enjoy a light lunch provided by our sponsors. The event will wrap up in the early afternoon (the schedule is still being finalized), and if you are coming from out of town you will have the afternoon to see the rest of our beautiful city!
Inclement weather
Depending upon conditions, Redemption Housing might have to make the decision to postpone the event for safety of all participants. That being said, we are planning for this to be a rain or shine event. Come prepared with rain gear on hand in case it gets wet.
DO YOU WANT TO HELP?
We would love to have you join our planning committee to help secure sponsorships, organize the event, etc. You can also help during the event — we need volunteers to help with leading, registration, and providing participant support. To get involved, email us at [email protected]