Berks County.
The parking lots are always busy around the Berkshire Mall just west of Reading. Strip malls, shopping plazas, hotels, and restaurants, as far as the eye can see. If the religion of materialism had a god, surely it would live in this neighborhood. I've been here a million times, but I've never ventured out past the neon signs and over the hill to see what was on the other side of this consumer paradise. If you were out on a Sunday drive, exploring the area, you might find yourself on County Welfare road, and as you drive along the pastoral landscape, you might notice a few unassuming government buildings labeled "Berks County Family Residential Center." You might think to yourself, "Oh that sounds lovely!" as you drive off in search of the nearest Starbucks. But you would be wrong. Very wrong. Oh, I can almost hear the prophet Isaiah yelling,
"Woe to you who call evil good
and good evil,
who put darkness for light
and light for darkness,
who put bitter for sweet
and sweet for bitter!"
One of the easiest ways to sweep something terrible under the rug is to give it a nice name. What this place really is is a prison for mothers and their children who are seeking asylum. This facility holds up to 90 people at any given time who have left their homes and all their possessions behind, risking everything because it was still safer than staying home in Central and South America which have some of the highest rates of violence against women in the world. After an influx of such refugees in 2014, the Obama administration devised these detention centers to dissuade others from seeking refuge here. However, this center was only ever designed to hold families for a few weeks at a time, but due to varying reasons (not the least of which is that Berks County receives $1.1 million for its operations), many of these families have been here for well over a year. The DHS even revoked their license to house children last February because the conditions were so bad, but they remain in operation without a license as they appeal the ruling. Many of these women have families here who are ready to house them while they sort out their situation, but they can't leave the premises. They're stuck in legal limbo while Berks County makes money off of their children's lost childhood.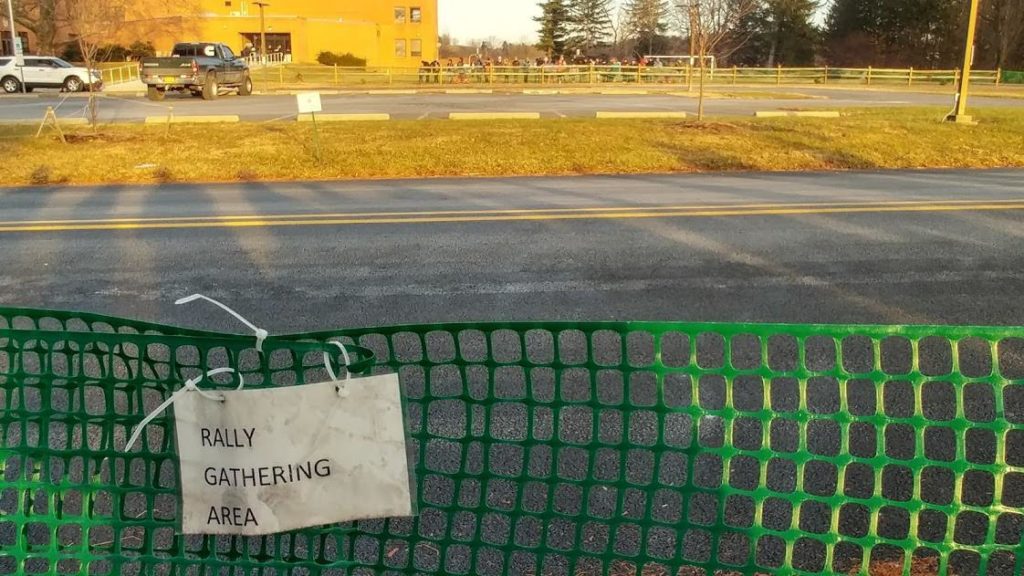 Now, if you live out here and you read the paper, then you probably already knew all that. Or if you read that the other two such facilities in Texas were shut down last month, you might have heard that this is the only one left in the country. You may have heard all the facts and the arguments about policies and economics before, but yesterday, this became personal for me. A group of about 50 people from all faiths got together outside the facility to pray for these families, demand justice, and stand in solidarity with them. As we gathered on our side of the vinyl fence, across the parking lot, some of the families gathered along their split rail fence. They prayed with us, chanted with us, and at one point, the children sang songs of God's justice for us. As they sang, I couldn't help but wonder what they had seen in their short time on Earth. The sort of violence and fear that we romanticize in cartoon villains were real to them. The monsters in the shadows had names and faces and AK-47s. These children stood there with their mothers in their little coats, like so many toddler Jesus's, trying to find asylum in Egypt while Herod ravaged their beloved homeland.
We were separated by a vinyl fence, two armed guards, and a million miles of red tape, but the Spirit of God brought us together for that hour in a profound reminder that behind every conversation held between privileged policy makers, there are real lives that hang in the balance. Pray for these children and demand justice today because as the Reverend Doctor Martin Luther King wrote from his own jail cell in Birmingham, "Justice too long delayed is justice denied."
---
Zack Jackson is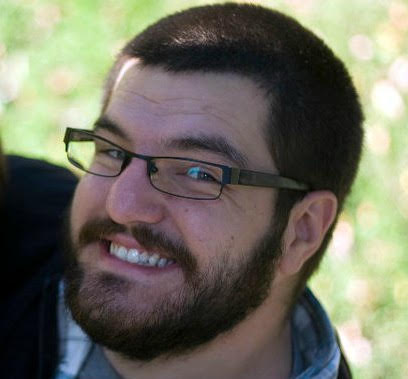 the Pastor of Community UCC in Reading PA and an adjunct professor of theology at Palmer Theological Seminary. He is a graduate of Wheaton College (B.A., Ancient Languages, 2008) and Palmer Theological Seminary (MDiv, 2013). He is actively involved in justice and compassion work in the Reading area and resides there with his wife and son.