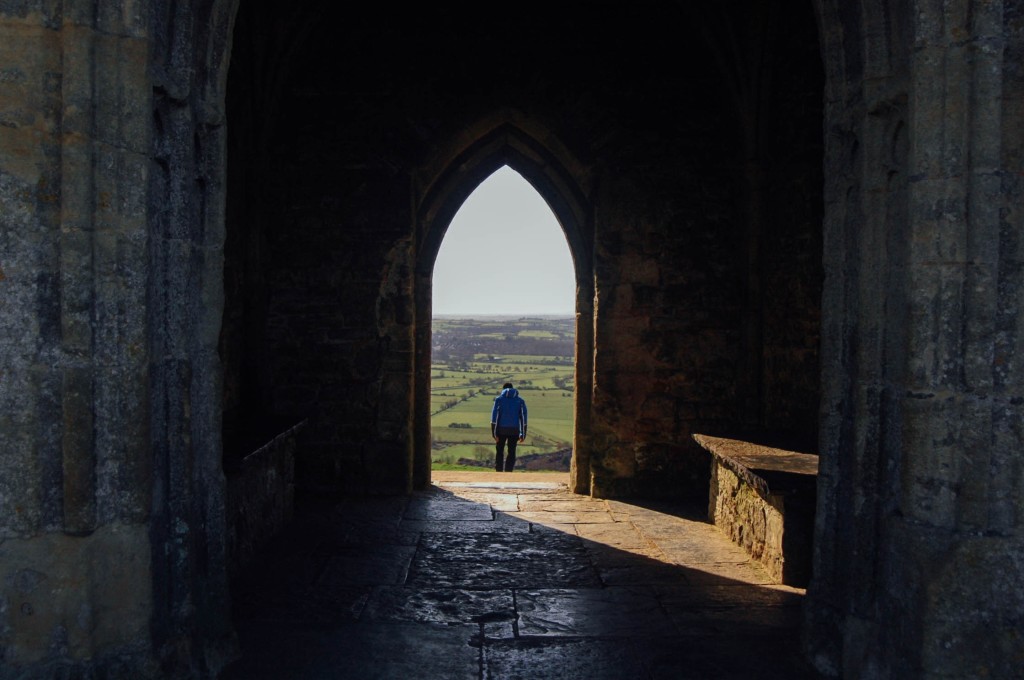 When the Sabbath was over, Mary Magdalene, Mary the mother of James, and Salome bought spices so that they might go to anoint Jesus' body. Very early on the first day of the week, just after sunrise, they were on their way to the tomb and they asked each other, "Who will roll the stone away from the entrance of the tomb?" But when they looked up, they saw that the stone, which was very large, had been rolled away. As they entered the tomb, they saw a young man dressed in a white robe sitting on the right side, and they were alarmed. "Don't be alarmed," he said. "You are looking for Jesus the Nazarene, who was crucified. He has risen! He is not here. See the place where they laid him. But go, tell his disciples and Peter, 'He is going ahead of you into Galilee. There you will see him, just as he told you.'" Trembling and bewildered, the women went out and fled from the tomb. They said nothing to anyone, because they were afraid. -NIV, Mark 16:1-8
Why is it that every Easter we traditionally greet each other with "He is risen" in excitement and joy, but in Mark these same words were met with fear and trembling?
When I first met James he told me that in the 20 years he has been camping along the parkway, it was only his third time stepping into a homeless shelter. His story is actually quite common; he dropped out of high school to join the army, and as life's stresses began to build he turned to liquor. James never wanted to live on the streets, but after a few years he became comfortable. As James and I talked about why he never took the initiative to find housing, we uncovered a deep-rooted fear. James was afraid of the system. He was afraid of people. And he was afraid of change.
I also believe that James was afraid of his own resurrection, of his safe world being torn apart from the inside out. Even though it would have been in his best interest, James couldn't help from trembling at the thought of change. Everyone comes to a certain point in their journey where they are forced to question everything they have known to be true, and in that moment they often become terrified at the thought of their life being turned upside down.
When parolees are released from prison they are required to show the parole board something called a Home Plan. This is an agreement that they make with a friend, family member, or landlord demonstrating that they have arranged for a place to stay for at least 6 months. Until they are in possession of a Home Plan, even inmates that have been approved for parole are unable to be released. I receive a dozen letters every week from men looking for a home to which they can be paroled. Here are some quotes from a few of them:
"I am in the process of establishing a Home Plan in order to be paroled. Prior to my incarceration, I lived with my mother in Lancaster PA. My mother has passed away during my incarceration, so there is no home to go to. My aunt and uncle, who also live in Lancaster, are willing to assist me in any way they can but are unable to provide me with a Home Plan at this time." -anonymous
"I am 60 years old. On November 4th, 2015, I was granted parole and subsequently my paperwork was sent out to the halfway houses in the Philadelphia area. Unfortunately, a few weeks later I was told that no halfway house would take me…I don't have a home plan because unfortunately all of my immediate family has passed away." -anonymous
"This letter comes to you with the hope that you may assist me with my reintegration back into society. I am seeking a Christian-based residential program…As of April 2013, I have been granted parole to an approved plan. However, my family and I have been unable to obtain suitable placement…I have written just about every transitional living center and/or residential program in PA and at this point, it seems as though no one is willing to accept me due to my status…I would love the opportunity to effectively and successfully reenter society so that I may once again become a credit to my family as well as the community." -anonymous
The men who wrote these letters come from very different backgrounds. They are imprisoned for a variety of reasons and have served a varying number of years behind bars. But no matter where they come from, as they try to move ahead in their journeys they find themselves with little to no support. Friends have moved on. Families have passed away. They are left alone in the world and are starving for relationships.
What would you do if one of these "scary" convicts began to attend your church on Sunday mornings? One of the men who wrote to me explained: "I am also a registered sex offender and will be on probation for 2 years upon my release. I am a god-fearing sinner that is in need of not only reintegration but also regeneration and a cause for which I can devote myself." How would you feel if he wanted to devote himself to your mid-week Bible Study?
When I ask people these questions, they often respond out of apprehension or fear. They fear relationships, uncomfortable situations, and the unknown. But as I have been reflecting upon the cross and resurrection this Lenten season, I have learned to be joyous in this fear.
Why?
I believe that fear can be a sign we are in the presence of Jesus resurrected. Like the women journeying toward Jesus' tomb, this path of discipleship leads to unexpected and unexplored places. Like these women, we might experience the dramatic, the earth-shattering, and the threatening. We have every right to be afraid. But I am hopeful because while fear comes first, eventually it gives way to amazement and joy.
The preceding article is adapted from a recent sermon preached at West Philadelphia Mennonite Fellowship. Click here to listen to the sermon in its entirety.
---
Nick Lordi is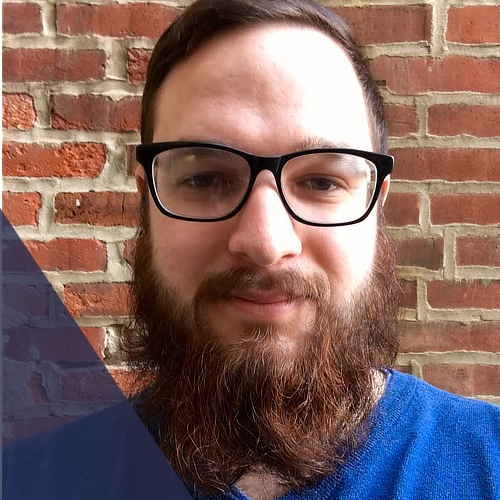 the Board President of Redemption Housing. He is a graduate of Cedarville University (B.A., Pastoral Studies, 2009) and Palmer Theological Seminary (M.Div., 2013). He has been working with Philadelphia's homeless population since 2010 and draws from his experience as a supervisor of faith-based recovery programming. Nick serves in lay leadership at West Philadelphia Mennonite Fellowship, where he attends with his wife and two young children.