The team at Redemption Housing has been keeping busy in 2016! Over the past few months we have been diligently sharing our vision to open a faith-based housing program for men coming out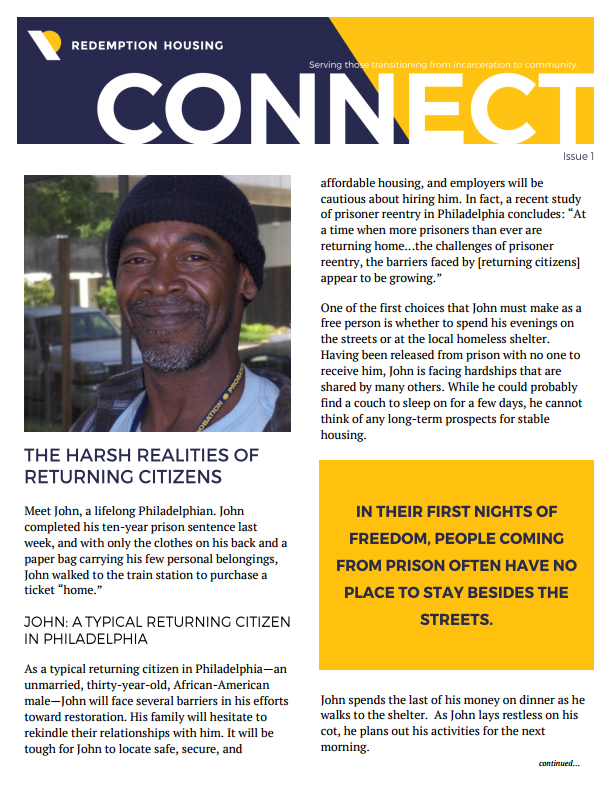 of incarceration in West Philadelphia.
We incorporated in May, began to raise funds in August, and have now reached 25% of our goal for monthly donations! Our first newsletter went to print this week, and I encourage you to view it on our website here. It includes some more information on what the typical returning citizen must face in Philadelphia, an introduction to Barnabas House, and a few suggestions on ways that you can involve yourself with Redemption Housing today.
We have been incredibly encouraged to connect with so many supportive people and organizations over the past few months, and we look forward to partnering with you as we serve those who are transitioning from incarceration to community. If you haven't already done so, please consider donating today to support us long-term in the amount of $40 per month. You can click on the button below to donate today, or visit our website to check out our volunteer opportunities and learn of the other ways in which you can connect!
Sincerely,


Nick Lordi, President of the Board