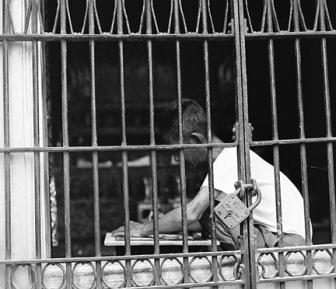 The Apostle Paul had a knack for making powerful people very angry; an unfortunate hobby that often resulted in a lot of quiet time in dingy Roman prisons. His Roman citizenship afforded him a fair trial and a monthly portion of grain to live on, which is more than most people had in those days (and today). So in those long weeks, months, and years, Paul did what many incarcerated people do. He wrote letters to his friends and family. Most of those letters are lost to history, but a few were so widely circulated that they survived the ravages of time and ended up becoming the bulk of the Christian scriptures. It was in one of those dark and stale prison cells that Paul put pen to paper and wrote a letter to his friends in Philippi. At the end of that letter is an exhortation that many of us need to hear as well:
"Rejoice in the Lord always; again I will say, Rejoice. Let your gentleness be known to everyone. The Lord is near. Do not worry about anything, but in everything by prayer and supplication with thanksgiving let your requests be made known to God. And the peace of God, which surpasses all understanding, will guard your hearts and your minds in Christ Jesus." (Philippians 4:4-7)
Did you catch that? Paul wants his friends to stop worrying so much, be grateful, and ask God for whatever they need, but then he says something unexpected. If he were one of those megachurch preachers on the television, you would expect to hear, "Make your requests known to God, and you will receive even more than you asked for! Hallelujah! Pass the offering plate!" Paul makes no such guarantee. He's seen the inside of too many prison cells to believe any more empty platitudes. Instead, he tells his friends that if they cast their fears, anxieties, and doubts onto God, they will receive a peace that passes all understanding. That's the promise. Not instant success. Peace. Hope for the best and if it doesn't happen, then God will give you the peace to handle the fallout.
Thanksgiving is a very difficult time for many families, especially the families of the millions of people who are currently serving time in correctional facilities. For them, the popular cries for giving thanks and coming together as a family fall flat, and this Thursday will just be another reminder that their families are fractured. So this week, let us pray for those who will be eating Thanksgiving dinner in a prison cafeteria and for their families at home that they might find reason for hope and love in the midst of it all. And may the peace of God, which surpasses all understanding, guard your hearts and your minds in Christ Jesus.
---
Zack Jackson is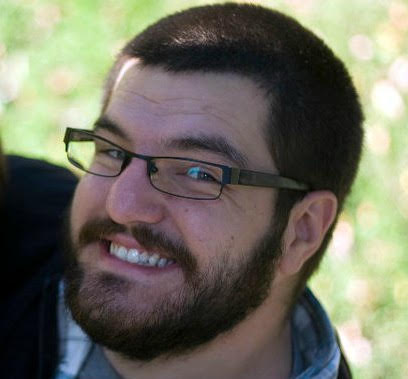 the Pastor of Community UCC in Reading PA and an adjunct professor of theology at Palmer Theological Seminary. He is a graduate of Wheaton College (B.A., Ancient Languages, 2008) and Palmer Theological Seminary (MDiv, 2013). He is actively involved in justice and compassion work in the Reading area and resides there with his wife and son.